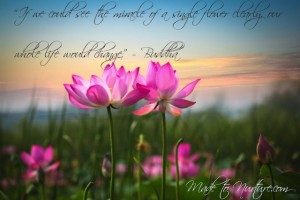 "If we could see the miracle of a single 
flower, our whole life would change."           
– Buddha
Just a loving reminder to enjoy the "simple" things in life.  Our lives today seems so complicated at times. Technology, consumerism, the desire for instant gratification, working hard to make ends meet… 
Some days I wonder if I'm gonna survive through it but most days I'm grateful just to live it. Looking at the beauty in the simplest things helps me through those tough days. Being thankful for everything in my life – my children, my family, my friends, my health…just to name a few. Hugs and snuggles from my children help me too.
Being a single parent and having to work a lot to provide my children with what they need has often been tiring and challenging for me. Having some time off to slow down and enjoy the simple pleasures in my life has been a blessing this holiday. I forgot how much I love hanging out in my pajamas all day, playing board games, watching Christmas movies, baking… life is good.
What are some of the things you enjoy? Please comment below 🙂
I hope you have a blessed day, filled with gratitude and love.